What is a digital legacy contact?
The concept of a digital estate is still a new idea to most. Technology has integrated itself into almost all aspects of our lives, and this is making our digital footprint grow exponentially on a daily basis. When we pass, our digital lives: logins, files, photos and much more do not just disappear once we are gone. We need to be intentional with how we handle our digital lives, so our family, assets and legacy are protected and accounted for.
Digital Estate & Legacy Planning
Final Security is a simple and affordable way to protect your loved ones from burden, while ensuring your final wishes and assets are seamlessly transferred to beneficiaries.
Your digital legacy contact is someone who you will provide permission and access to handle your matters once you're gone. Your digital legacy contact will help you with things such as:
Logging into services to move, transfer or close accounts
Receiving your important documents and information
Receiving your priceless photos
Receiving and executing your final wishes
Who should be your digital legacy contact?
There are no hard and fast rules when it comes to selecting your digital legacy contact. However, one thing to be aware of is that states have certain requirements to ensure proper compliance. When creating an account with Final Security, our terms of service will help you in this regard. Here are some things to consider when selecting your digital legacy contact: When considering your digital legacy contact choose someone who:
You trust
Is comfortable with technology
Has access to a device capable of accessing the internet
Is willing to accept the responsibility
When selecting executors and beneficiaries for your other legacy planning, make sure to factor in who you want to designate as a digital legacy contact. This person can help streamline and simplify the process for all involved.
How to make someone my digital legacy contact?
Making someone your digital legacy contact is quick and easy. When you sign up for Final Security, our registration process will do the heavy lifting for you. As you are making your account, we will ask you to provide your digital legacy contact's information. By supplying this info, our system will automatically make this person your digital legacy contact.
*Please note that your digital legacy contact will not gain access to your account until you've passed, and the vital confirmation process has been completed.
Lifetime Protection For Your Family in 5 Minutes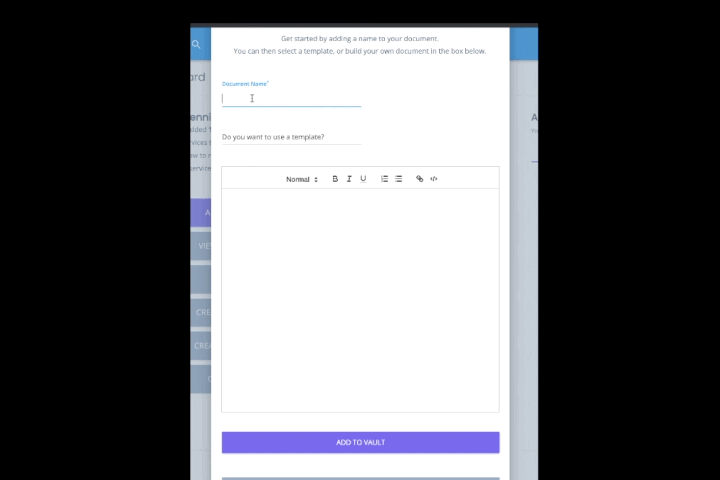 Giving your family the tools they need to help them close out your estate is easier than ever, thanks to Final Security. We provide a safe and secure platform to store your important files, and our platform offers document builders and templates to make sure you've thought of everything. Within five minutes, you can create your account, and begin adding basic documents to your Info Vault, which gets passed on to your beneficiaries upon your passing.